Know how to dress for Fall Winter 2015-2016, making use of the season fashion trends, where the motto is to value your individuality and have a unique style.
Modern Vintage
The modern vintage is undoubtedly the most challenging trend, consisting of grandmother's trunk pieces, combined or not with current items. It is an exercise in style proposed by designers, so you create your own visual and have the opportunity to use certain pieces, that you saved during the last decades.


In order to use these pieces common sense is vital, so you can get good results with the look.
Do not use too outdated clothes and if you want to take pieces from other decades, they should look relatively new and of good quality, such as tie blouses, used with sleeveless jumpers and jeans.
Yet there is no definite rules, just creativity and good taste!
60's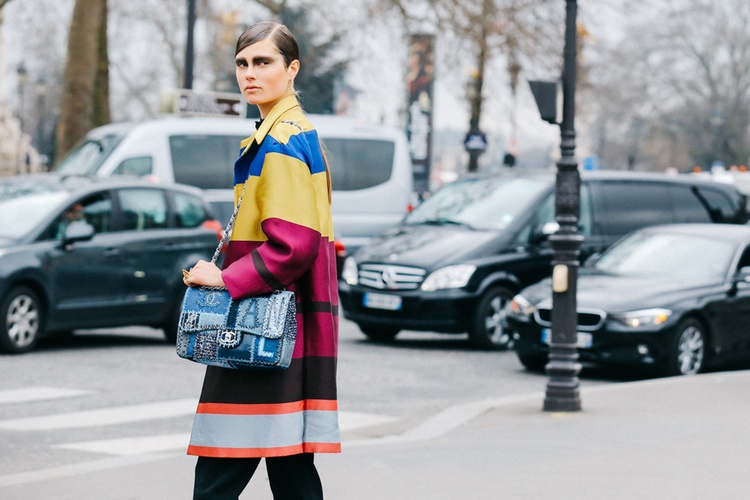 The 60's are part of Fall Winter 2015-2016 fashion trends, from cutting of pieces, to neon colors. Clothes have minimalist cuts, to draw the attention to prints and colors.
You can use this style with short dresses and tight boots.
7/8 dresses combined with booties, or simply, sweaters with psychedelic colors.
Victorian Style
The Victorian style appears in two different ways:
Long black dresses, with black lace, delicately embroidered and with some gothic glamour, super long skirts and shorter.
In ethereal white, romantic and diaphanous.
To use on a daily basis, you can exchange the very long for short dresses.
Alternatively, you can opt for a lace blouse, combined with jeans and booties.
Sheepskin Coats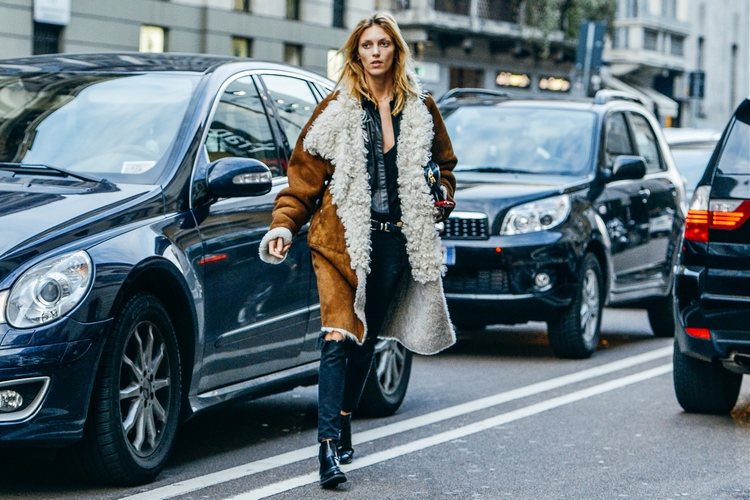 Sheepskin coats are a huge comfort, promising to make the winter warmer and comfortable and are a must-have of this Fall Winter season.
They have been used in the past year, but this Fall Winter 2015-2016 season, come to us with new approaches and lengths.
They are used by the hip to 3/4 and 7/8.
Natural leather with fur details, gives volume to longilineal silhouettes, being little recommended for overweight people.
They are used over tie blouses or tie, with jeans, over long or short dresses, with wide skirts and boots.
Tweed
The tweed, with secular tradition, comes reinvented this Fall Winter 2015-2016. From pastel colors, passing through roses and baby blue and ending in neon colors, in cuts from the 60's, this rustic fabric, managed to present an extreme elegance revealed  in cuts and colors this Autumn Winter.
Are used the robe manteau, pleated knee lenght skirts and the traditional skirt (knee lenght) and jacket and skirt set.
Capes


Capes in many styles – from the military, passing through simple knitted capes, up to trench coat, as Michael Kors suggests, make huge the range of choice.
Although capes can match with almost everything and with all models of pants, the perfect duo is – to combine a cape with tight cuissard boots; however, this combination favors only thinner women.
70's


This autumn winter fashion 2015-2016, the 70's continue like rock solid, with patchwork dresses, flare pants and lace dresses.
Velvet dresses should only be used at night parties.
You can continue to use flare pants, matching with a tie blouse and sheepskin coat.
Also continue to use your spring summer 2015 long dresses, wearing underneath thereof, a long sleeve sweater,  a fur jacket and boots.
Brocades


Finally, the brocades, from deco inspiration, a subject facing the opulence of the finest materials. These fabrics are usually reserved for the interior decoration of the most traditional and sumptuous houses, but this year, are part of Fall Winter 2015-2016 fashion trends.
Silk brocades can be mixed with velvet pants and jackets.
Given that they are too heavy fabrics, you should have some restraint in its use. Use only one piece of brocade fabric, in conjunction with a pair of velvet shoes.
You have a lot of options this year, with creativity and good taste, you can mix and use all these trends!
This content is also available in: Portuguese (Portugal)