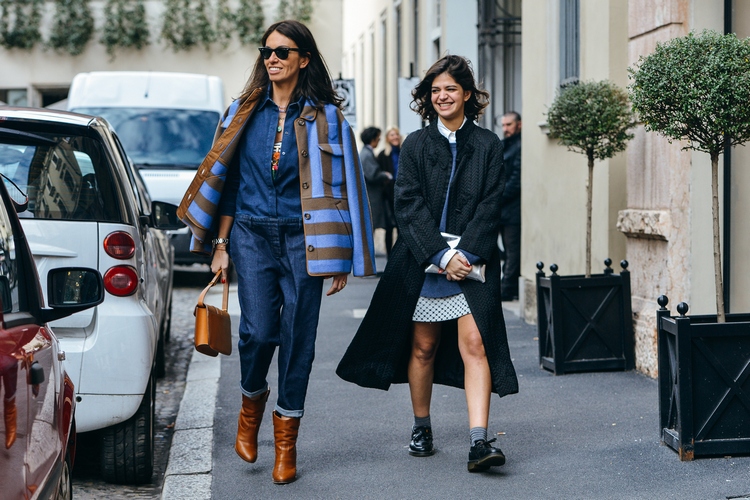 Denim total look Spring Summer 2018, comes sophisticated in pure tones, to fill a prominent place in your wardrobe, right next to the classical pieces section.
Skinny jeans The Icon Skinny Jeans, Sophia, boyfriend jeans The Fling Boyfriend Jeans, Loved and hight waist jeans High-Waist Vintage Boot-Cut Jeans, Sloan Heritage Medium Light, remain denim total look key players, but there are more interesting, trendy and urban options. Starting with Keeper Chambray denim shirt – the essential piece that will combine with all the others, and if you choose a deep blue or dark version, you will be able to use for work, if it is an informal job.
During the day you can co-ordinate – shirt under jumper and coupled with flare jeans,Veronica Beard High Waist Flare Jean. Dark denim shirt with a clearer  skirt rag & bone/JEAN Suki Denim Flip Skirt, placing accessories, as an elegant silk scarf Helen Printed Silk Georgette Square Scarf and a skin woven belt.
And for the evening, you can wear a denim dresse, with high heel sandals Rockstud Colorblock Leather Mid-Heel Sandal, Crimson and a small wallet  Miranda Leather Wallet, Bordeaux, as well as a denim lace shirt, coordinated with jeans, sandals Rockstud Leather Mid-Heel Pump, Deep Orange and a bag Monogramme Small Leopard-Print Calf Hair Crossbody Bag, Beige/Black.


 Shop options:
Stretch Denim Boyfriend Pants;
Maria Chambray Tunic Shirt, Classic;
Felted Rabbit Hat w/Tassel;
Beatrice Leather Platform Sandal, Luggage;
Roses Lace Knuckle Duster Box Clutch Bag, Nude/Red;
This content is also available in: Portuguese (Portugal)